Eyfs writing assessment examples
I put a soft toy in a packaging box and addressed it to the class. It asked the children to write a letter back telling them what exciting activities the toy could do in the class. I asked the children about their favourite activities and chose one suggestion for the shared writing part. I then had to do guided writing with 4 children.
Of course I have a handful of children who are exceeding, I also have a little sprinkling of children who are emerging. Of course I have because children come to me at very different starting points both physically and academically.
What we do instill in our children is a love and a real WANT to write! We have massively raised the profile of writing… So how have we done it?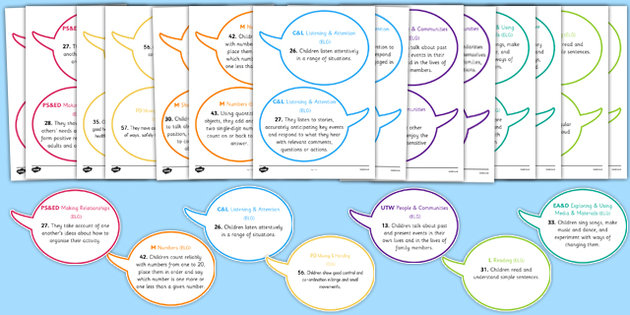 First of all we got rid of the writing table? I hear you shout! I observed who was going into the area, and what they were doing. It tended to be a small group of girls, who write and colour the same things each day.
I knew as long as I provided them with the resources they needed they would write anywhere. We did lots of chatting both as adults and talked to the children and came up with lots of ideas to help raise the profile.
We filled copious amounts of Pringles tubes with lots of lovely mark making tools We left out lining paper in each area Mark making tools very easily accessible Each child has a balloon with their name on it hanging on a washing line, every time they do a piece of writing however long or short they add a paper chain piece to their balloon.
We also make a BIG deal about celebrating our writing. The groups are very fluid and children are placed according to their next steps in writing.
WHAT they want to write on plain paper, coloured, template, paper cut into a shape, lining paper, A3, Tarmac etc etc We use this sheet to evidence what children have written so we can keep a record of genre. I want my children to have a love of writing that comes from within, I want them to WANT to write because they love it, not just because a grown up has told them!
So far so good! I feel a tingly warm fuzzy feeling when I see my gorgeous gaggle led on their tummies writing on clip boards!Irresistible early Years ideas for your indoor and outdoor provision.
• Assessment is precise, sharply focused, monitored and used Teaching in the EYFS is about having the reading, writing and maths should also be introduced through playful contexts. Effective leaders build teams of well-qualified and skilled practitioners who see themselves as educators.
Confidently evaluate the learning environment in your EYFS setting with links to audit tools and self-evaluation tools. We also look at examples of how schools monitor the learning enivronment. EYFS Activities - Birth to two: Peek-a-boo The classic game is explored by Penny Tassoni in the first of a new series on interacting with the very Under-threes play ideas - sounds.
Rock My Classroom – Irresistible early Years ideas for your indoor and outdoor provision….
The Early Years Foundation Stage (EYFS) classes at Riverside School aim to provide pupils Planning, recording, assessment and progress The Early Years follow the school's topic based curriculum.
In addition to free flow activities examples of . The new edition of Jan Dubiel's bestselling book offers a clear explanation of the role of assessment in the revised Early Years Foundation Stage (EYFS), and step-by-step guidance for those working with children from birth to five on making and recording observations in practice.